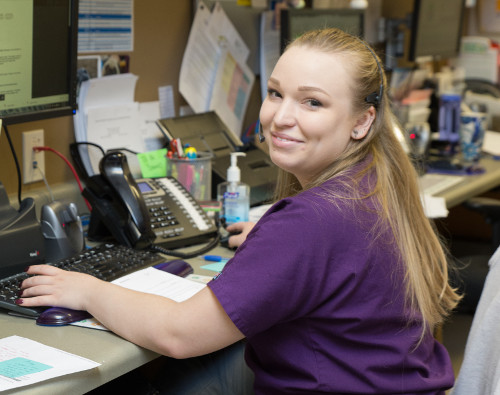 Welcome to Muller Veterinary Hospital! We are very pleased to have you as a client. We realize that there are many great veterinary hospitals to choose from, and we will do all we can to serve you and your pet. To make your first visit a pleasant experience, here are some tips to assist you.
Call for an appointment. We schedule by appointment only to ensure you and your pet receive the best service. Our phone number is (925) 934-8042. We appreciate 24 hour advance notice should you need to reschedule an appointment.
Please arrive 10 minutes early for your first appointment. This will give our client service team time to complete your registration and maximize your time in the exam room with our doctors.
 If possible, please fill out the Registration Form in advance. You can bring it in with you at the time of your first appointment.
 If your pet has received medical care at another hospital, please have the previous veterinarian fax a copy of his or her medical records so that we may review them in advance. Our fax number is 925-947-1285.
Payment is expected on the day services are provided. We accept cash, checks (with proper ID), VISA, MasterCard, Discover Card, American Express, and CareCredit. If you are interested in CareCredit as a financial option, we can assist you in applying for a line of credit during your visit. If you have concerns about your charges, please request an estimate prior to receiving services. We will be happy to provide you with one.