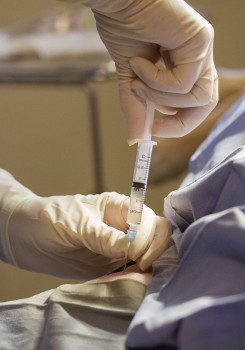 Our practitioners are devoted to maximizing the quality of life for your pet. We work hard to combine personalized attention with advanced skills to ensure the best possible care. Believe it or not, veterinary care is a dynamic industry. New technologies and techniques are being developed all the time – and we keep right up! Review our services below to learn more.
Your dog, cat, rabbit or rat is a member of your family. Our staff members (almost universally pet owners themselves) know what that is like and are eager to help your pet enjoy good health. We offer comprehensive care from an initial exam as a puppy, kitten, bunny or kit through senior care and end of life. Along the way, we offer all-inclusive services annual checkups, spay and neuter procedures, vaccines, dental care, comprehensive laboratory services, general surgery, and more. Check out our Wellness & Primary Care page for more information.
Over time we have introduced a variety of non-traditional or integrative remedies to our clients.  We recognized the need for more (and more effective) options to manage pain, systemic diseases and overall pet health.  Treatment techniques we provide at Muller Veterinary Hospital support your pet's own ability to heal, complement traditional medical approaches, and offer you more options to maximize the health and well-being of your cherished family member. Learn more about our Integrative Care & Pain Management services.
We are well-versed and well-equipped to care for your exotic pet, especially small mammals and "pocket pets." Often, pet owners assume that such pets only need to be seen if they appear ill. To the contrary, these animals benefit from regular checkups and preventive care just like a dog or cat. Bring in your companion to learn about proper feeding and housing, to be spayed or neutered, for dental care, and regular examinations to ensure optimum health. Visit our Exotic Pets page for more information.
Our commitment to maximizing the quality of life for the pets and pet owners in our area led to establishing a dedicated rehabilitation center. Ensuring your dog returns to the greatest level of mobility and strength hinges on starting the process early and combining our expertise and equipment with a therapy program for home. Learn more.